Welcome to AHEPA Chapter 131
Blue Ribbon District 13 - Joliet, Illinois
Our Meetings our held 3rd Tuesday of the month
at various local Restaurants owned by AHEPA members.
---

Congratulations to George and Cindy Kontos on their election to the Joliet Athletic Hall of Fame!
The Joliet Area Sports Hall of Fame cites individuals who have had significant impact on the Joliet area sports landscape.
We will be roasting a lamb, rotisserie chicken, and salad for $25.00 per person.  Prospective members invited. If you do not want to make the drive we will carpool or shuttle from town and country lanes.
 Please arrive at T&C lanes by 
6:15

.  Drivers will leave by 

6:30

 at latest.  Please let Mike Cookas know if you will attend for headcount purposes, also for carpooling. 
---
2017 AHEPA Day Breakfast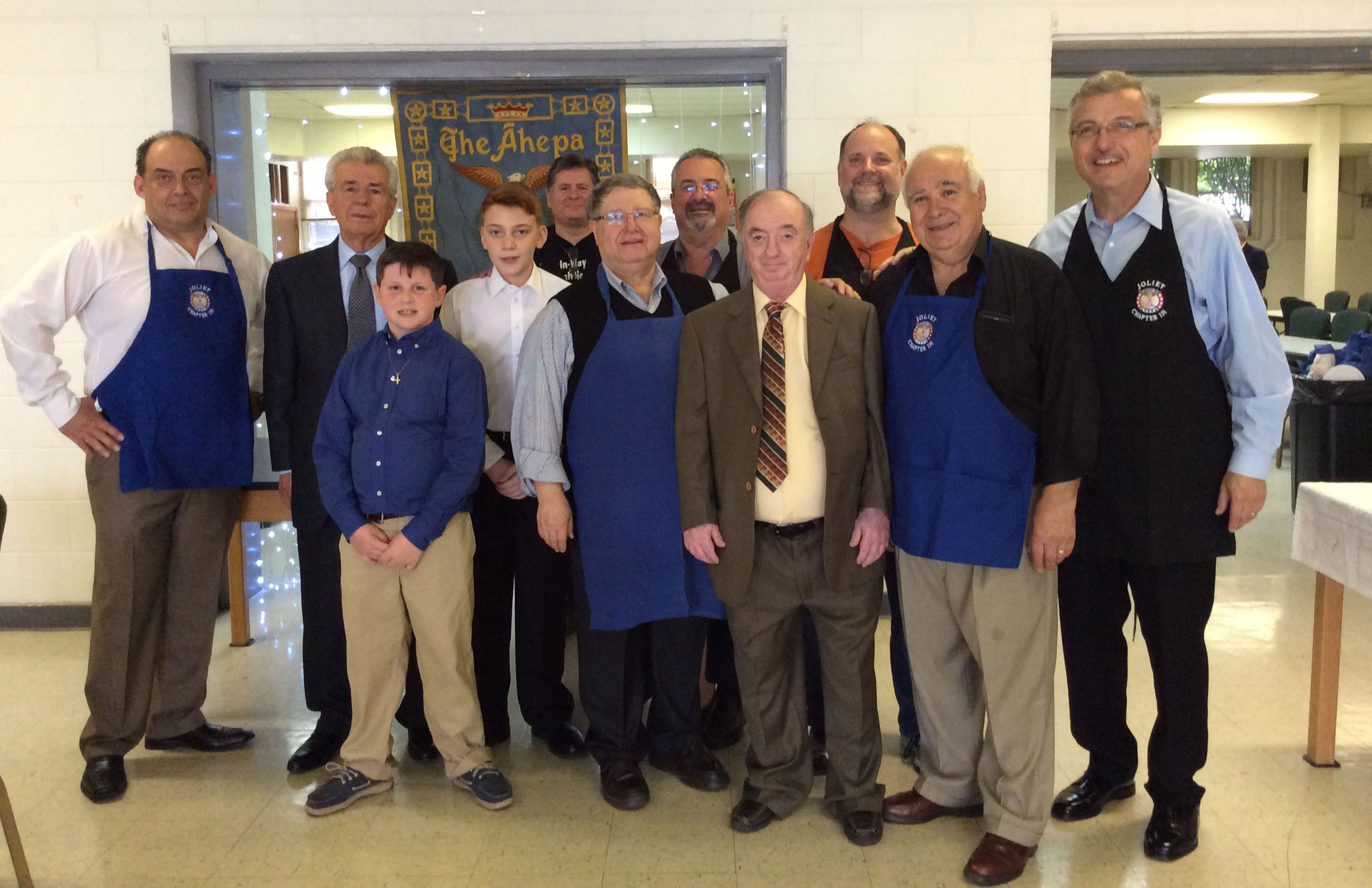 ---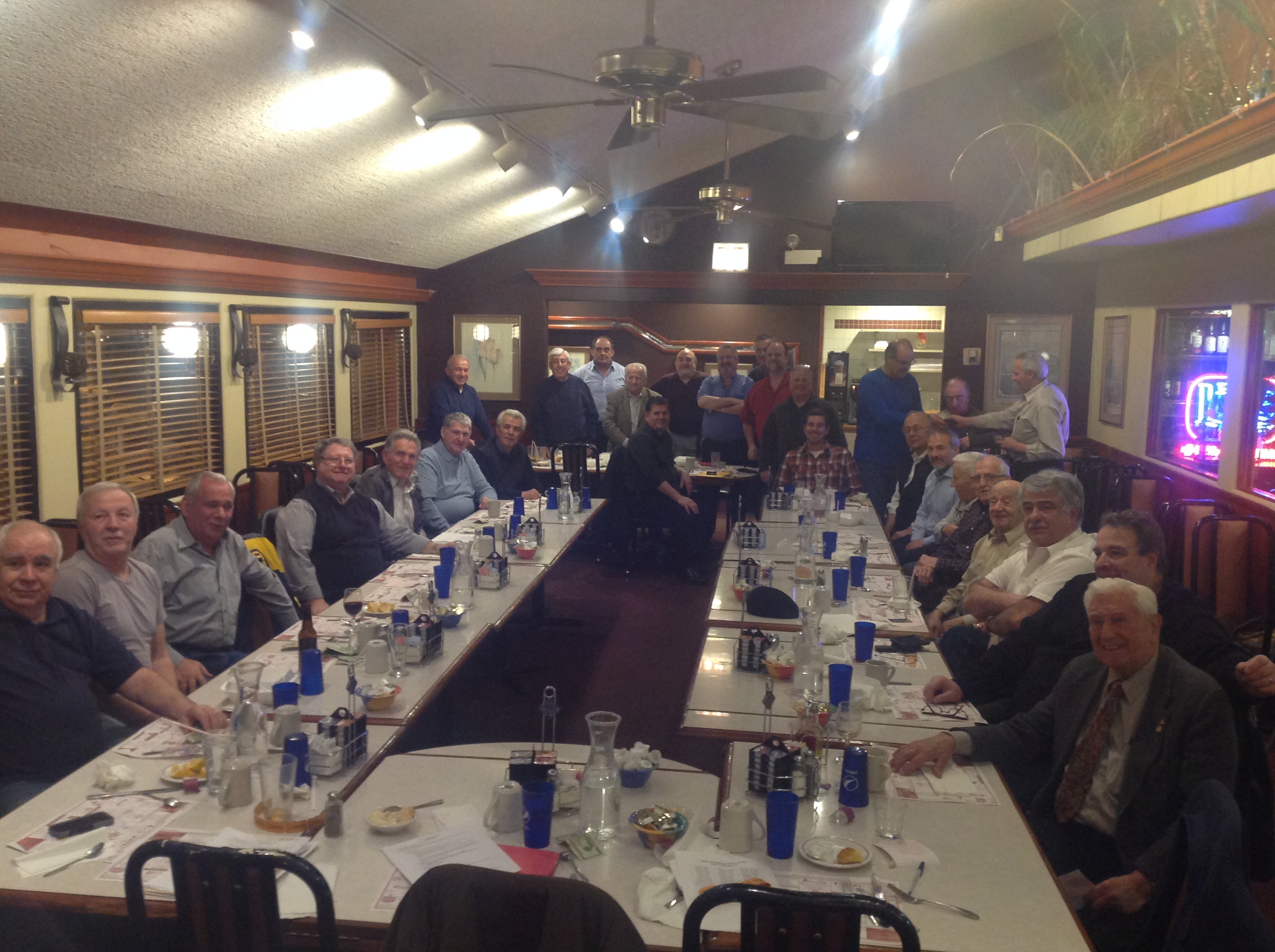 Nice turnout at Larry's Diner in Plainfield IL March 21, 2017.
  33 members including 2 new members.
---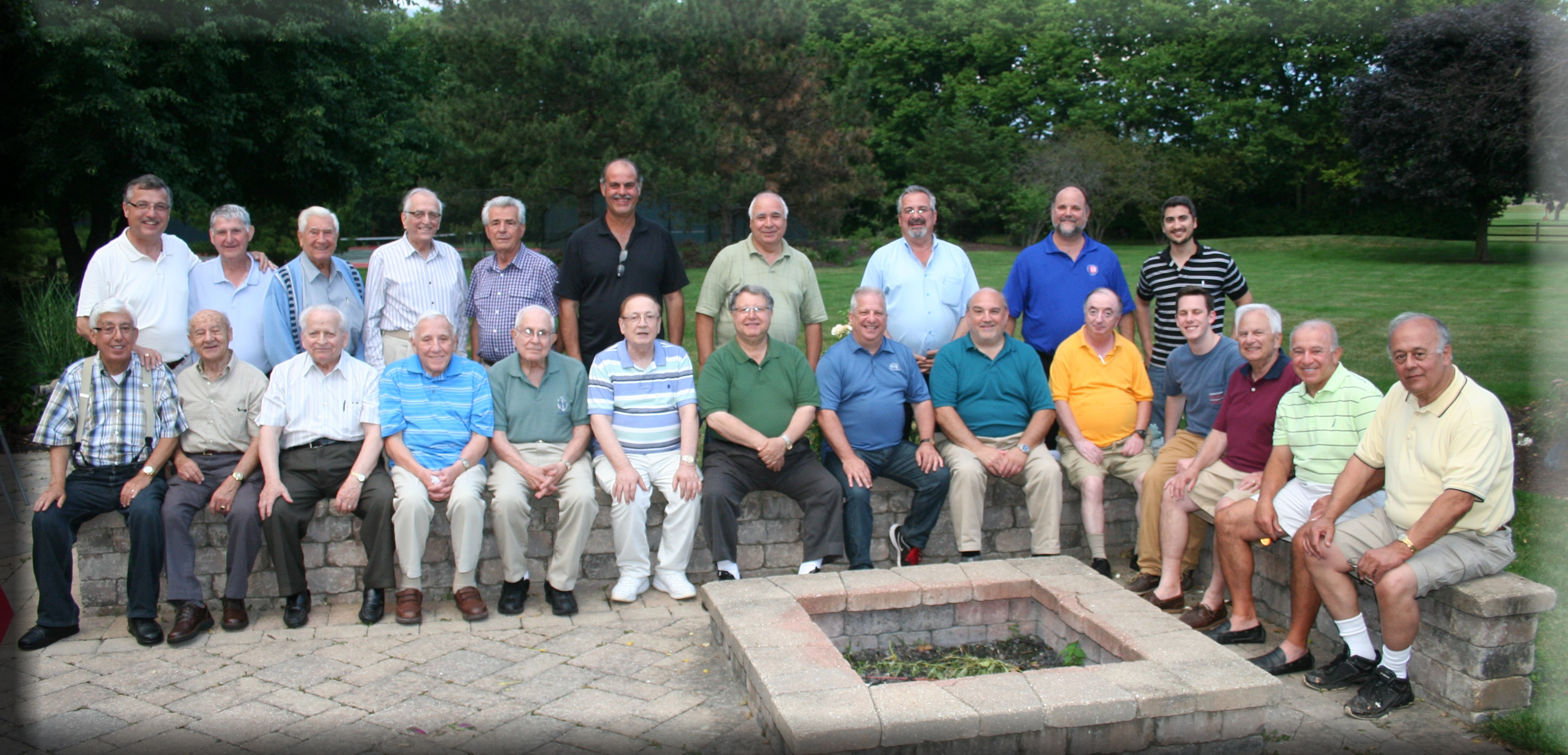 June 2016 cookout
Seated left to right
Dr. Ted Kanellakes, Angelo Kappas, Bill Michas, Nick Carperos, Chris Dragatsis, Gus Xydis, Themis Sparagis, Al Skiniotes, George Kontos, Mimi Xidakis, Stephan Skiniotes, Nick Sakellariou, Tom Thanas, Pete Paros
Standing
Mike Cookas, Ted Sparagis, Nick Andrew, Dr. Peter Nichols, Angelo Hondros, Paul Haritopoulos, Pete Xydis, Nick Polykandriotis, Bill Rousonelos, Jerry Polykandriotis
---
---
For corrections, errors or ommissions, email webmaster